The land use and growth management aspects of the Urban Development Strategy are primarily implemented through the Resource Management Act 1991 Documents. These include the Canterbury Regional Policy Statement, Regional Plans, Mahaanui Iwi Management Plan, and District Plans.
The Partnership has recently undertaken a review of the strategic land use planning framework for Greater Christchurch. Our Space 2018-2048: Greater Christchurch Settlement Pattern Update [PDF, 6.4 MB](external link) outlines land use and development proposals to ensure there is sufficient development capacity for housing and business growth across Greater Christchurch to 2048.
More information on Our Space and its development.
---
Canterbury Regional Policy Statement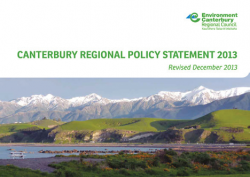 The Canterbury Regional Policy Statement(external link) gives an overview of the significant resource management issues facing the Canterbury region and sets out objectives, policies and methods to resolve those issues.
The Canterbury Regional Council and territorial authorities in the region must give effect to the Canterbury Regional Policy Statement through their regional and District Plans. Chapter 6 of the Canterbury Regional Policy Statement, inserted by the Land Use Recovery Plan in December 2013, sets out objectives and policies specific to greater Christchurch relating to land use and development.
Within chapter 6, 'Map A' shows the settlement pattern for greater Christchurch to 2028. The map also identifies greenfield priority areas for business and residential development. A projected infrastructure boundary shows the planned extent of urban development in greater Christchurch after 2028. Key features of the Urban Development Strategy which are also anchored in this chapter include; consolidation of urban areas, integration of land use and infrastructure and the network of Key Activity Centres.
---
Mahaanui Iwi Management Plan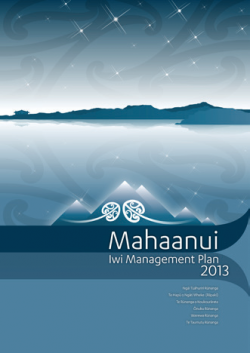 The Mahaanui Iwi Management Plan(external link) provides a policy framework for the protection and enhancement of Ngāi Tahu values, and to achieve outcomes that provide for the relationship of Ngāi Tahu with the natural environment.
The plan outlines the regional issues and policy in the following areas:
Kaitiakitanga/Governance and guardianship
Wai Maori/Freshwater
Nga Tutohu Whenua/Cultural landscapes
Ranginui/Sky
Papatuanuku/Land
Tane Mahuta/Forest
Tangaroa/Oceans
Tawhirimatea/Climate change
The plan also outlines catchment issues and policy, including for the three catchments within (or partially within) the UDS boundary; Ihutai, Waimakariri and Rakahuri.
---
Land Use Recovery Plan - Te Mahere Whakahaumanu Tāone
The Land Use Recovery Plan (LURP) (external link)is a statutory document which was prepared under the Canterbury Earthquake Recovery Act 2011 (CER Act).
The Plan sets a policy and planning framework necessary for metropolitan greater Christchurch to rebuild existing communities; develop new communities; meet the land use needs of businesses; rebuild and develop the infrastructure needed to support these activities, and take account of natural hazards and environmental constraints that may affect rebuilding and recovery.
More information on the development of the LURP, the LURP and the LURP review